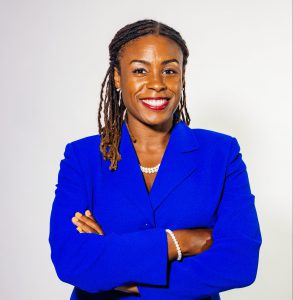 A consummate professional, attorney Amy Willoughby Bryant has a heart for public service and leadership. Amy's work has been a reflection of her professionalism and passion during her years of practice, specializing in family law, probate, real estate and health law. Amy is excited to serve Metro Nashville and Nashville's community of individuals with a disability as the Office of Conservatorship Management Director, and views this as a tremendous opportunity to combine her professional expertise with her passion for protecting Nashville's vulnerable adults.
Previously, Amy served as Senior Attorney for the Division of TennCare, where she supervised a staff of twenty-five and was responsible for creating training materials, giving presentations and helping to develop a resource bank for the administrative appeals unit. Prior to working for the state, Amy worked in private practice on a variety of legal matters, including conservatorships.
Amy demonstrates her passion for her Nashville community through her service as a leader, instructor and volunteer. Currently, Amy plans continuing legal education events for the Napier Looby Bar Association. She has also served as a member or leader for numerous organizations including: Conservatorship Association of Tennessee, National Guardianship Association, Nashville Children's Theatre Board, TBA Leadership Law, Nashville Bar Foundation Trustee, 4:13 Strong Board Member, Nashville Emerging Leaders, Young Leaders Council, Lawyer's Association for Women, Tennessee Bar Association Board of Governors and Public Education Committee Chair, Tennessee Bar Foundation Grant Funding Committee Member, National Bar Association Regional Secretary, Napier Looby Bar Foundation Vice President, Tennessee Alliance for Black Lawyers Vice President, W.O. Smith School of Music volunteer instructor, Latin Dance Instructor for Metro Parks, Walk Bike Nashville volunteer, and Napier Looby Bar Association, past President.
This Memphis native is a Tennessee State University alum with a Bachelor's of Business Administration in Economics and Finance. Amy continued her education by obtaining her Juris Doctorate from Saint Louis University School of Law.
Amy is a wife and mother of four. She lives by the motto that everything in life happens for a reason, embraces life as it comes, and meets every day with optimism!