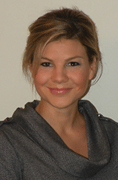 Rachelle Gallimore-Scruggs is the Director of the Office of Conservatorship Management. Prior to her appointment, Rachelle served as an Assistant Metropolitan Attorney for the Metro Government Department of Law. She also worked as Assistant City Attorney for Clarksville, Tennessee. In addition to her work in the public sector, Rachelle worked as a private practice attorney, focusing mainly in the areas of Estate Planning, Probate  and Conservatorship law.
Rachelle attained her Bachelor of Arts in Chattanooga and her Juris Doctor from The University of Memphis, Cecil C. Humphreys School of Law. Rachelle, additionally, studied master's level English composition and grammar at The University of Tennessee, Chattanooga.
Rachelle received two Dean's Distinguished Service Awards from Cecil C. Humphreys School of Law for her volunteer work in the area of Conservatorships.
Rachelle is licensed to practice law in Tennessee and the United States Middle District of Tennessee.
Rachelle is a member of the Tennessee Bar Association, Nashville Bar Association and Conservatorship Association of Tennessee, among others.